Well, here is what I was able to salvage from the ruined garden.. Some spinach leaves and three tiny pea pods..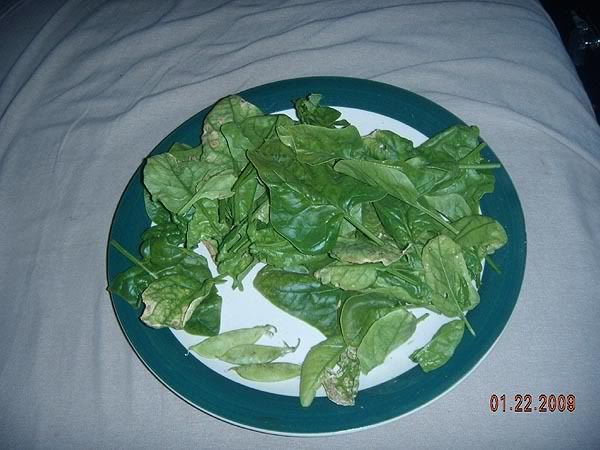 Some of the spinach leaves were a bit frost bitten so I gave those to the rabbits along with the three pea pods.. They seemed to really enjoy them.. The rest I washed off and gave to hubby as a spinach salad.. He said it was good..
Now the rest of this winter I am going to either till up that spot again and add lots of the hay the goats waste, along with their poo and the rabbit poo, or I'm going to make a compost pile of it and see what I end up with in a couple months.. Hopefully by then our finances will be a little better and I'll be able to make the raised beds like I've been wanting forever.. But we shall see..